Vigilantes Press Kit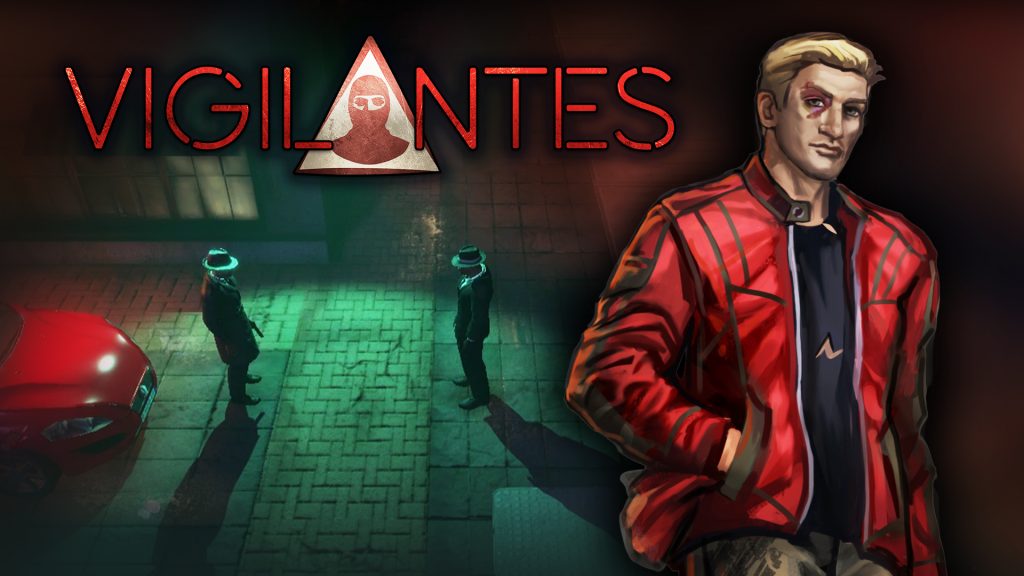 Welcome to the press page for Vigilantes. Here you should find any info you might need to post articles or get more informed about Vigilantes. Should you require any further information, or would like anything provided in a different format, please send an email to daithi (at) timeslipsoftworks.com.
---
Fact Sheet
Developer: Timeslip Softworks; based in Letterkenny, Ireland
Platforms: Windows, Mac, Linux
Alpha Release: 30 March 2016
Expected Final Release: May 2017
Development Progress: ~65%
Demo Download: IndieDB
Price: $14.99 (Estimated – final price TBD)

Contact address: daithi (at) timeslipsoftworks.com
---
Press Release

Timeslip Softworks is excited to announced that Greenlight and Kickstarter campaigns for Vigilantes have just gone live. Vigilantes offers crime themed, turn based tactics for Windows, Mac, and Linux. Players assume the role of Sam Contino, and must lead a team of Vigilantes against organised crime in the declining city of Reiker. Vigilantes features a fresh, neo noir setting, tense tactical battles against three distinct gangs, deep character development, and a carefully crafted, gritty atmosphere. Vigilantes has been in full time development for more than 22 months, and the current preview demo is the result of more than 4,000 hours of development.
The studio hopes to raise €5,000 to help with upcoming development costs, and the campaign includes some great rewards, including significantly discounted copies of Vigilantes, and gives backers the option to have a criminal or NPC named after them. The Kickstarter campaign for Vigilantes will run until 6th November.
Greenlight Link: http://steamcommunity.com/sharedfiles/filedetails/?id=746883233
Kickstarter Link: https://www.kickstarter.com/projects/958692255/vigilantes-a-crime-themed-turn-based-tactical-rpg
---
Description
Vigilantes is a gritty, crime themed, turn based RPG with an old school heart, deep tactical gameplay and character development, presented in a dark, neo noir aesthetic. Players assume the role of Sam Contino, an idealist drawn into conflict with the criminal underworld of Reiker City after intervening in a violent mugging.
Sam must undermine three distinct gangs: the Mafia, the paramilitary Survivalists, and the cult-like Church of the Final Exodus, by locating their members, facilities and leadership through surveillance, and launching tactical missions against them.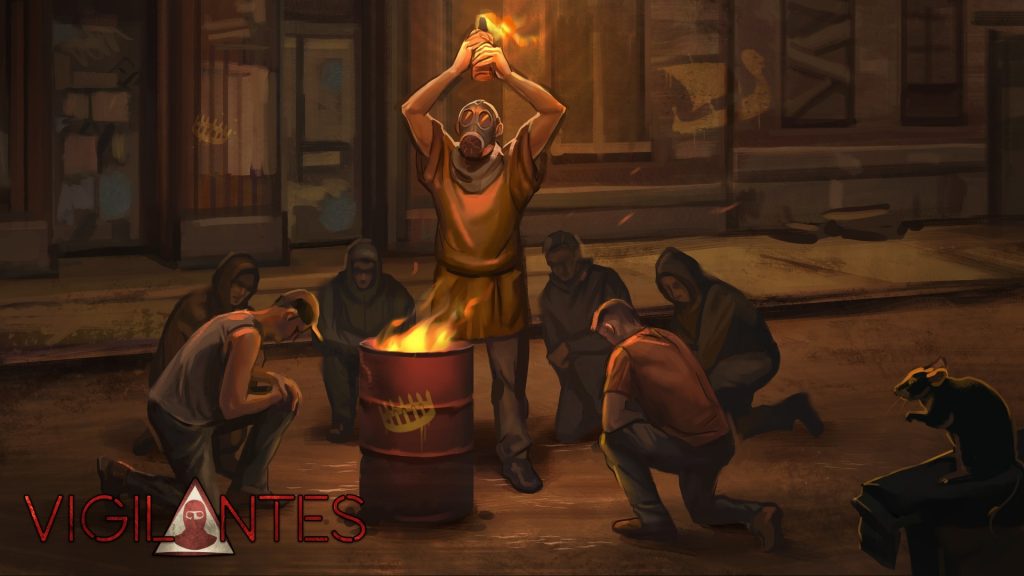 ---
Features
Lead a team of vigilantes against the criminal underworld in tense, tactical turn based combat that will test your tactical acumen and nerves.

A synergy of classic and modern: inspired by the classics of the 90s with stat heavy character development, yet created using modern techniques and selecting the best modern design innovations.
Vigilantes avoids the typical settings of the turn based RPG, striking out in its own direction with the declining, crime riddled city of Reiker.

Take down criminals with choreographed, bone shattering melee attacks, or stick to cover and trade lead with a wide range of firearms.

Run surveillance operations in city sectors to locate criminal presence, facilities and leadership.
Develop your character with the in-depth UPLIFT system, comprising 6 stats, 9 skills, and many, many perks.
Locate and recruit memorable characters like private eye Ray Case and police lieutenant Emilia De Soto to assist in your cause.
Purchase or liberate a wide variety of weapons and equipment and craft special items, such as personal armour, hotloaded ammo, and advanced medical items.
Experience a compelling story, supported by quality artwork and voice acting.
---
About Timeslip Softworks
Timeslip Softworks is an independent game development studio founded in 2014. Based in Letterkenny, Ireland, the studio consists of one full time developer, working with a number of incredible artists and voice over talent worldwide.
We're a small studio, driven by a lifelong love of PC games, and we believe that experience, hard work, and dedication, rather than huge budgets, are the key to crafting compelling, deep, and memorable games. Vigilantes is the studio's second game, the first being Deadstone, a sci fi themed top down shooter/tower defense hybrid, which released on Steam in November 2014, and currently has 84% positive ratings.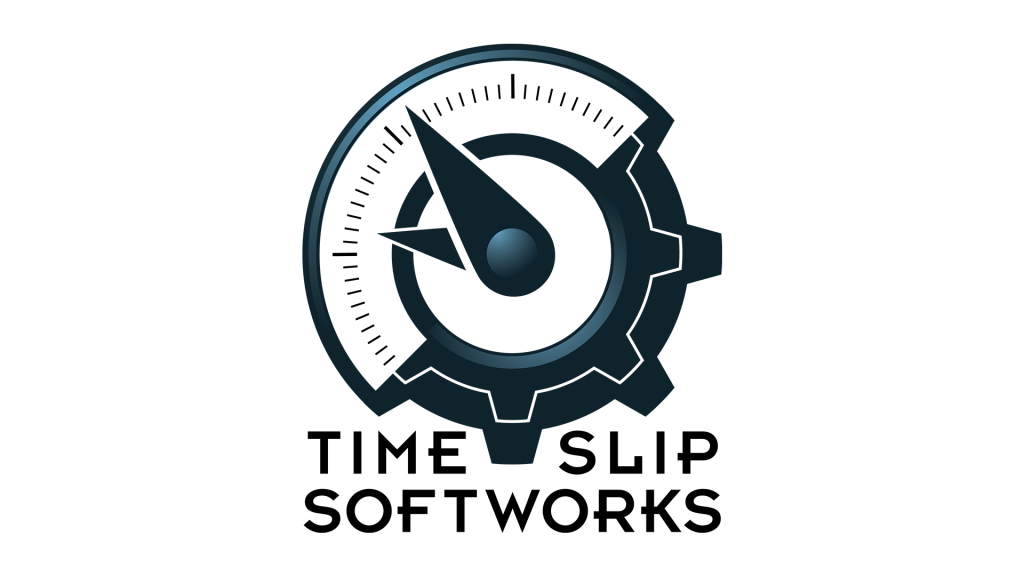 ---
Videos
Below is the first public trailer for Vigilantes, which features in the Greenlight and Kickstarter campaigns.
Meet hard boiled private eye, Ray Case.
Meet Emilia De Soto, Reiker City Police Lieutenant and ally.
Meet Elena Furey, who is hunting down survivalists for reasons of her own.
---
Screenshots
Download a complete set of screenshots as a .zip, or click into individual screenshots, and save them. The zip contains a wider selection of screenshots than is displayed on the page.
---
Key Art & Illustrations
Download a complete set of illustrations as a .zip, or click on individual illustrations and save them.
---
Logo & Icons
Download a complete set of logos as a .zip, or click on individual images and save them.
---
Credits
Daithi Mc Hugh – Design, Code, Writing
Olga Zuievych – Art
Anthony Ingruber – Voice of Sam Contino & Ray Case
Holly Lindin – Voice of Elena Furey
Elissa Park – Voice of Emilia De Soto